Live Auction Items
TIMBER COVE VACATION HOME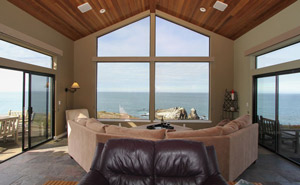 Enjoy a three-night stay in this four-bedroom/ four-bath house on the coast near Jenner, CA. Enjoy views of sea birds, seals and whales right from the living room. If the surf is up, it crashes dramatically between the split rock island in front of the house. Every room has ocean views and an adjoining patio. The 4,000 sq. ft. home sleeps 10 and includes a gourmet kitchen, two master suites and a wine cellar. It is located between Jenner and Sea Ranch on Highway 1 at Timber Cove. The date will be arranged based on availability. Generously donated by Anne and Joe Roberts.
Opening Bid: $1,800
Value: $3,360
---
MASTERS GOLF TOURNAMENT EXPERIENCE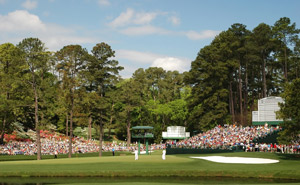 Watching the Masters on television is enjoyable…attending the Masters is unforgettable! Here is an opportunity for you to experience the incredible tournament in person. This package includes admission for two to the 2018 Masters Opening Round on Thursday, April 5, 2018. Check in to a 2-bedroom/2-bath private home or condo in or near Augusta on Wednesday, April 4 and check out Friday, April 6, 2018.  This package includes one round-trip event transfer on Thursday from accommodations in/near Augusta to the event. All other ground transportation not included. Additional Masters rounds and lodging available upon request (subject to availability).
Opening Bid: $7,200
Value: $5,995
---
HAND-PAINTED BOWL & MUG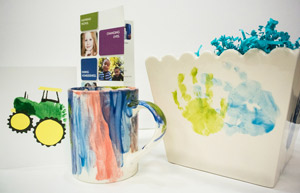 Show your support with this priceless SHELTER, Inc. package. It includes note cards designed by kids and a ceramic bowl and mug hand-painted by kids living at our Mountain View Emergency Family Shelter in Martinez.
Opening Bid: $4,100.00
Value: Priceless
---
Dinner for Six at Your Home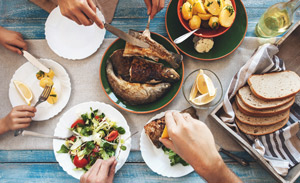 Invite your friends over for a four-course meal with matched wines prepared in your own home. Chef Karen and Jim will do all the cooking, cleaning and serving, so all you need to do is enjoy yourself! Includes dinner and wine for 6 people. Generously donated by Karen McNamara & Jim Cerruti.
Opening Bid: $400.00
Value: $900
---
EXOTIC SUPERCAR EXPERIENCE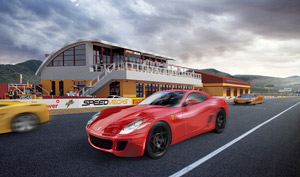 Slip behind the wheel of a Ferrari 458 Italia, Lamborghini Huracan or Porsche 911 GT3 and experience the thrill of driving the SPEEDVEGAS motorsports complex. Your experience consists of five laps, during which you will drive a total of nine. This experience for two includes round-trip coach class and a 3-night stay in a standard room at The Renaissance Las Vegas a boutique hotel AAA 4-Diamond Award winning hotel, just two blocks from the Las Vegas Strip. Subject to availability and cannot be used during hotel special events. Note: minimum driver age is 18.
Opening Bid: $3,250
Value: 2,695
---
Lexus Champions for Charity Golf Series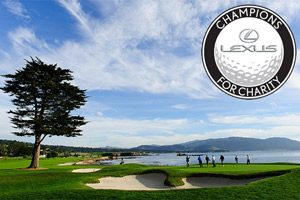 Have you ever wanted to golf at Pebble Beach? Well, here's your chance!*
 At the 26th Annual Swing for SHELTER live auction, you will have your chance to bid on two spots in the Lexus Champions for Charity Golf Tournament on December 6-10, 2017!
The two winners will participate in the Lexus Champions for Charity National Championship for a $100,000 charity purse.
Tournament participants will receive a hospitality package including meals and golf fees. The included golf fees are only for the 3-day, 54-hole tournament, and 18 holes per day using Pebble Beach Golf Links, Spyglass Hill and The Links at Spanish Bay.
Generously donated by Lexus of Concord.
*Amateurs only. Club or touring professionals and Lexus affiliates are not eligible to participate in the National Championship and current verifiable handicaps are required. Accommodations for two winners included. Air fare or other means of transportation not included.
Opening Bid: $8,000
Value: Priceless