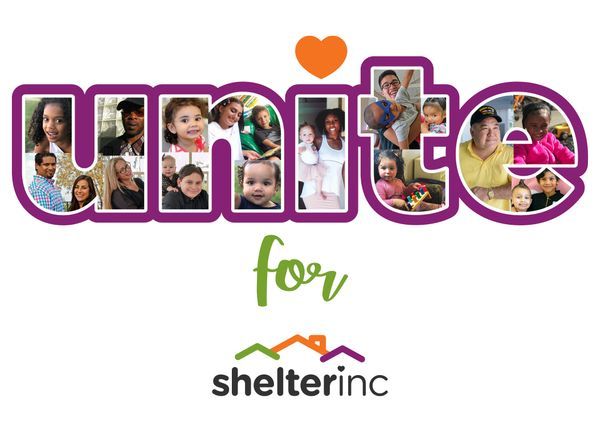 Gather together and Unite for SHELTER!
Now is the time to come together and raise money to prevent and end homelessness. Join us at 6 p.m. on October 1, 2020, at Unite for SHELTER presented by UnitedHealthcare. Join us from the comfort of your home as we gather for a fun, inspiring, and hopeful event to help those in our community who need it most. 
We are planning entertainment, auctions, audience participation, and compelling stories directly from participants who have overcome homelessness and are rebuilding their lives through support from generous donors and partners. We hope you will all join us and invite your friends and family. Stay tuned to your email and social media for more details on the event and how you can register.  
Can you partner with us?
Many things have changed in the last several months, and the needs of our communities have increased as evidenced by a 300% increase in calls for assistance. We are actively recruiting sponsors for Unite for SHELTER, the virtual event taking place on October 1, 2020. Sponsors will have unique marketing opportunities and be recognized at the event. To learn more and request a sponsorship package contact: Contact Director of Development Julie Clemens at 925.957.7572 or Julie.Clemens@ShelterInc.org
Presented by: